the one man show
C VENUES
Edinburgh 2011

FringeReview Outstanding Theatre Award 2011

'A marvellous, unconventional, chaotic, post-modern, table-turning piece of theatre from Nigel Barrett & Louise Mari, founders of the legendary Shunt Lounge -where they curated and created radical performance pieces. This show was formed, piece by piece, in the Shunt environment and is now at C Venues, well knitted and whole...
Heavily loaded with well constructed images that burn into you as though one is being branded with a hot iron...this show is brilliantly disconcerting.
Essentially it is a piece of theatre about what is involved when an audience, or a single subject watches, becomes involved in, a piece of theatre. More than this it implicates the theatregoing subject in the wider theatre of his or her life, as passive receptor of his or her own meaning making.
This is an outstanding show, very thought provoking and it might just change your whole view of everything!"
FringeReview

''playfully dark, searing visual images and striking absurdities. Hard to define but impossible to forget. Do this or regret it'
City Blog

"Created by Nigel Barrett & Louise Mari of cult London company Shunt, and playing to a rowdy and appreciative late-night audience, the show picks apart the conventions of actorly pretence and lays them bare in a high-tech theatrical cabaret. In Fringe terms, it is done with impressive technical flair with its multiple-screens, projections, captions, extreme lighting states and abrasive soundscapes. Barrett is a strong enough actor not to get lost amid the cacophony, holding us with his controlled, ironic performance. It's impressive stuff."
Mark Fisher. The List

"This is what Barrett and his Shunt and Edinburgh collaborator Louise Mari do best, creating work that pleases theatre types and the general public alike."
Honour Bayes

'Trailblazing and full of exciting things'
Josie Long.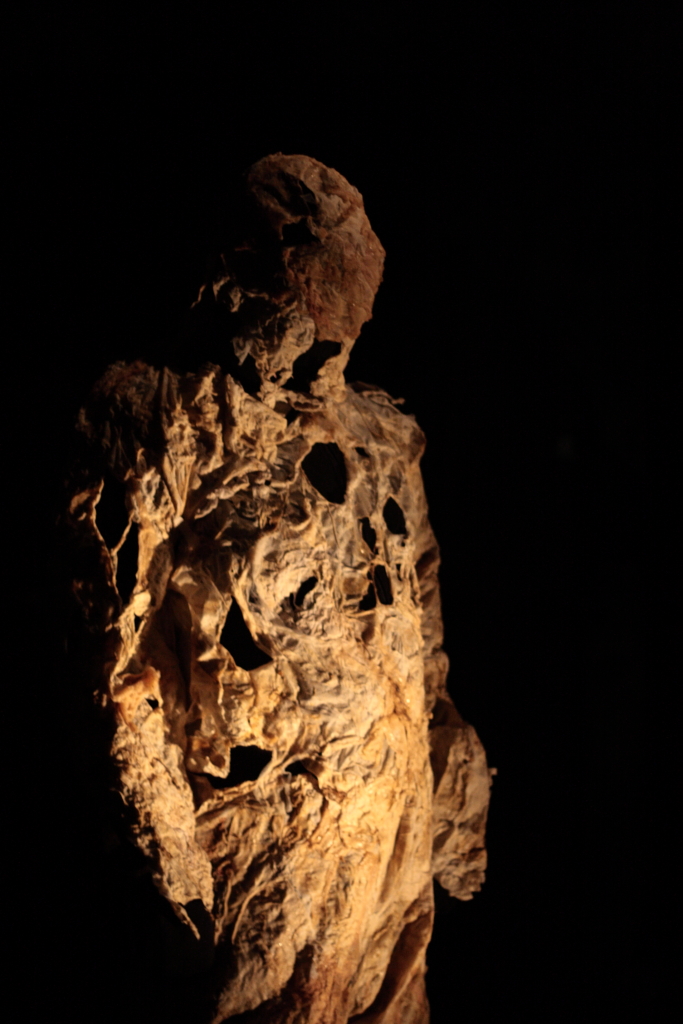 the one man show was created at the shunt lounge and scratched at the ICA 2011 as part of the shunt live weekend


photographs by inigo alcaniz
tim mitchell for the ICA
alexx anzemberger
drew allan


sound by ben ringham and tom parkinson
costume coco banks
lighting richard williamson
animation matteusz odrobny
set george tomlinson
producer andrea salazar