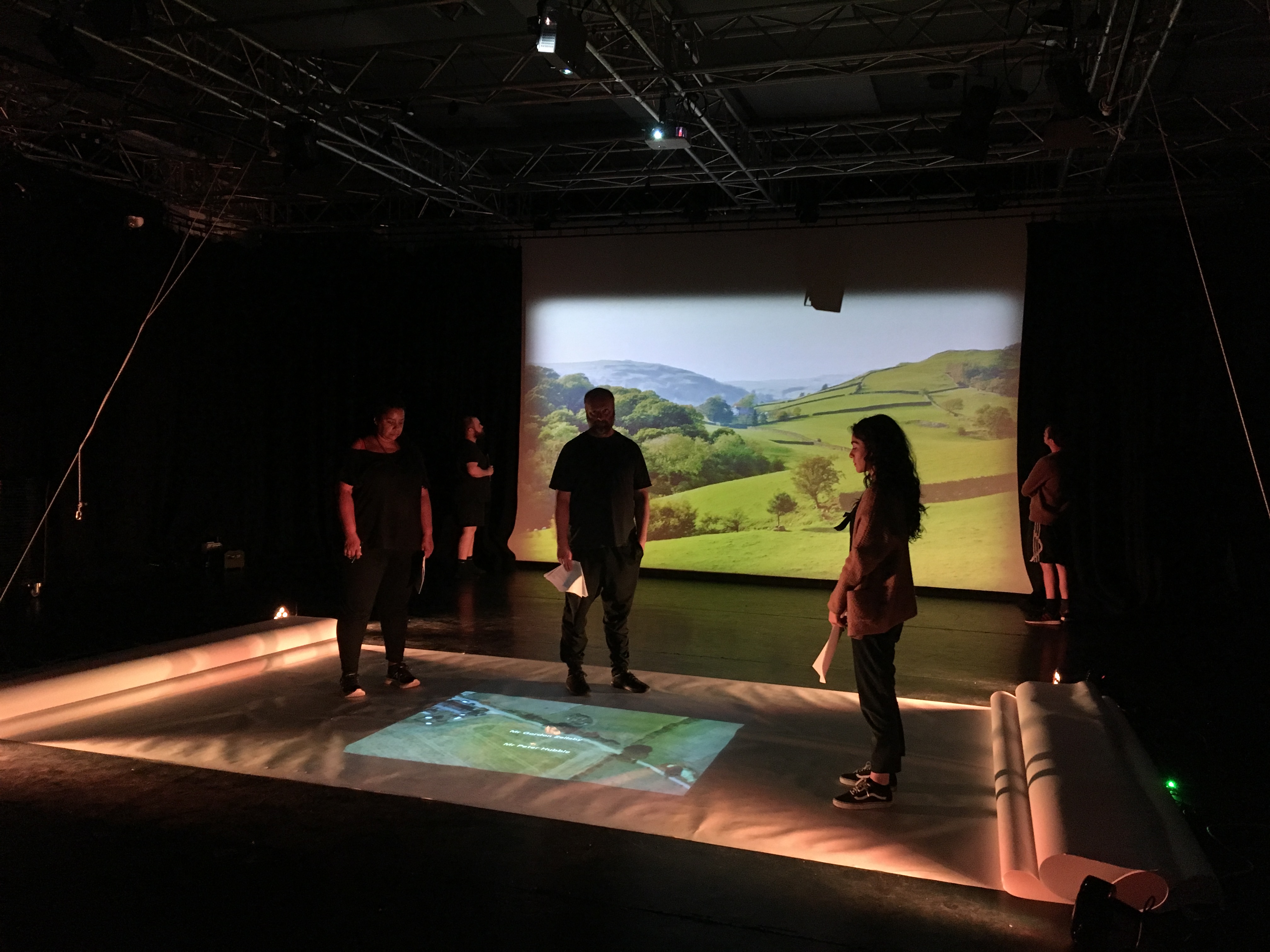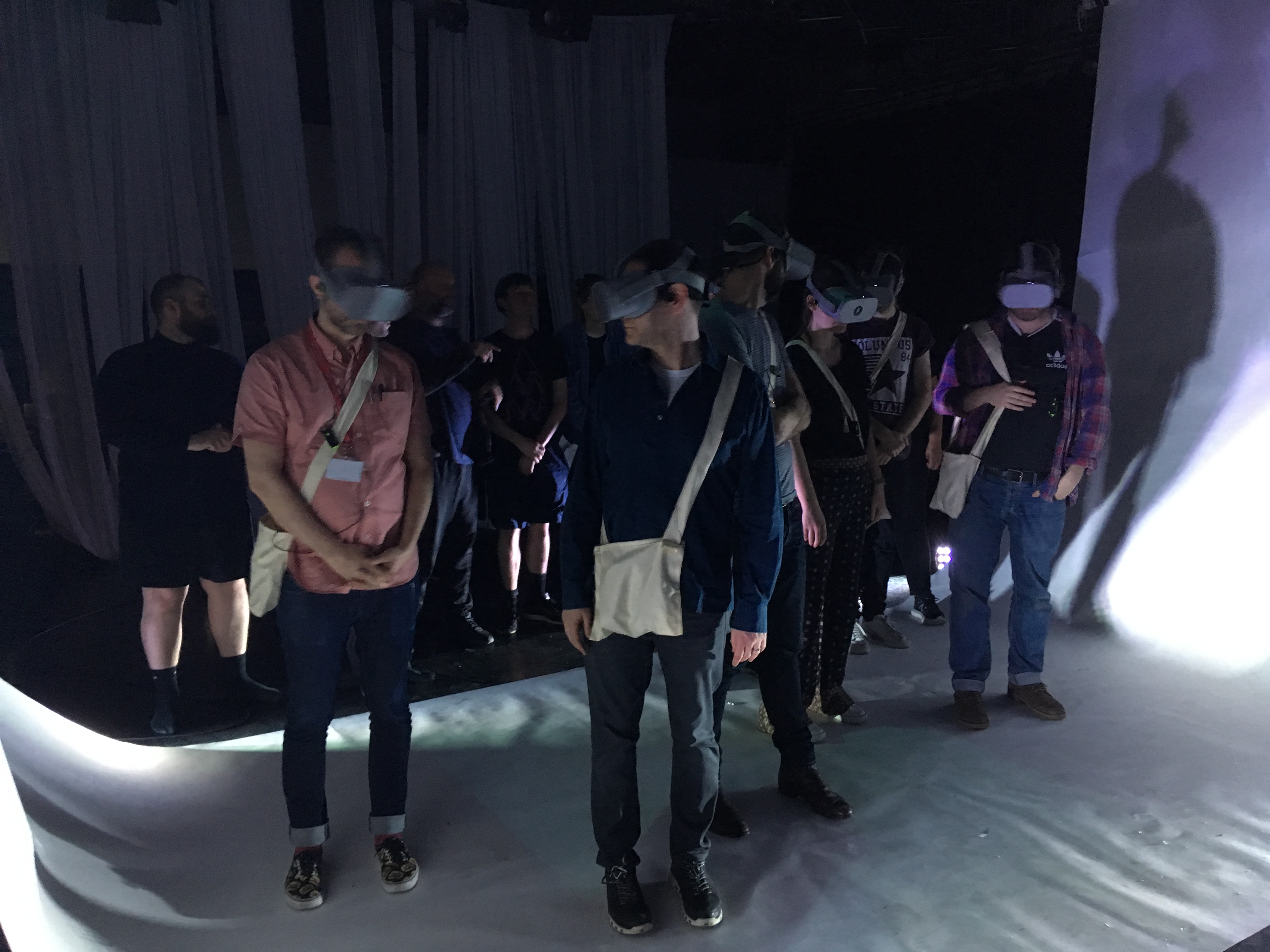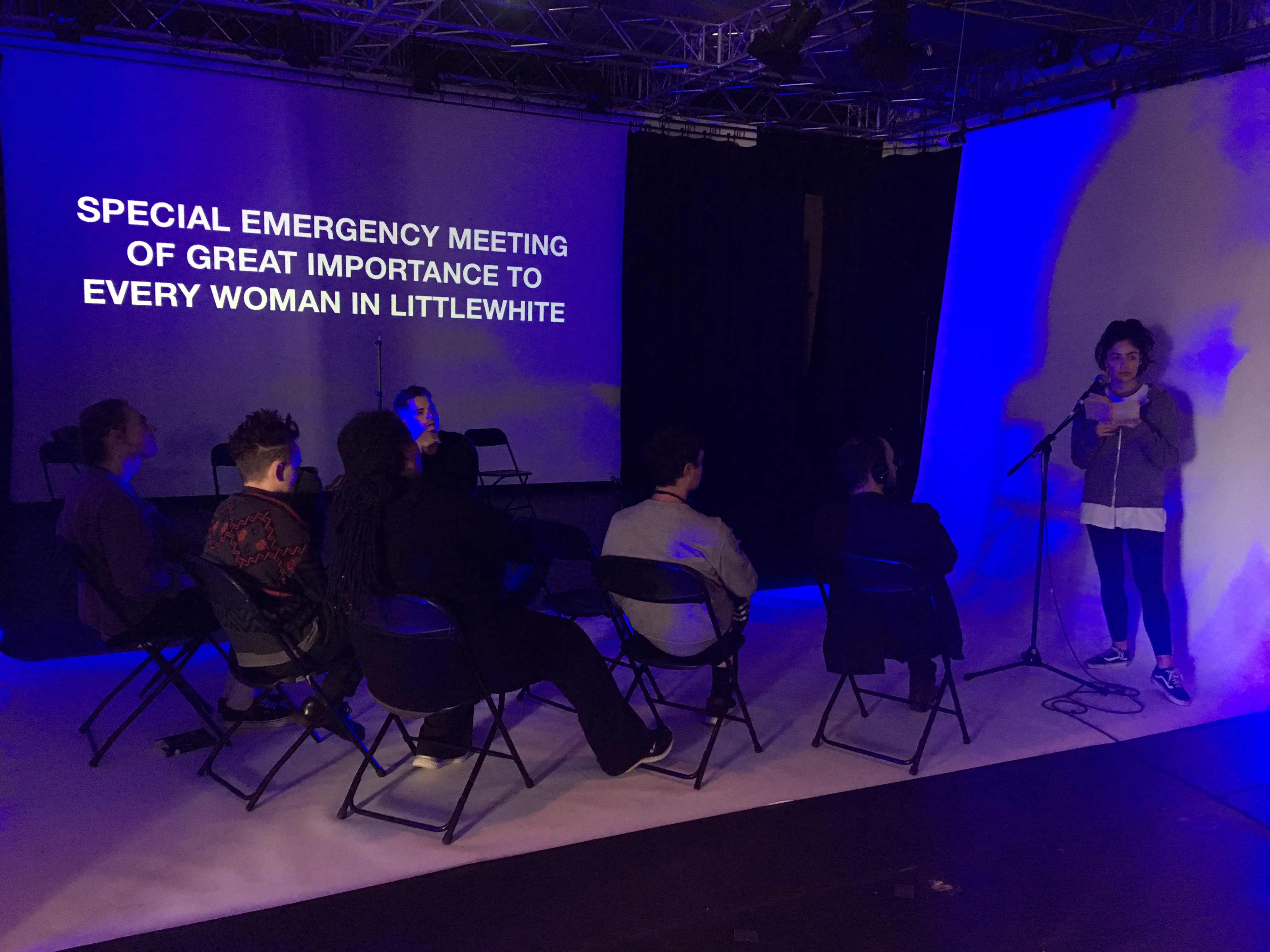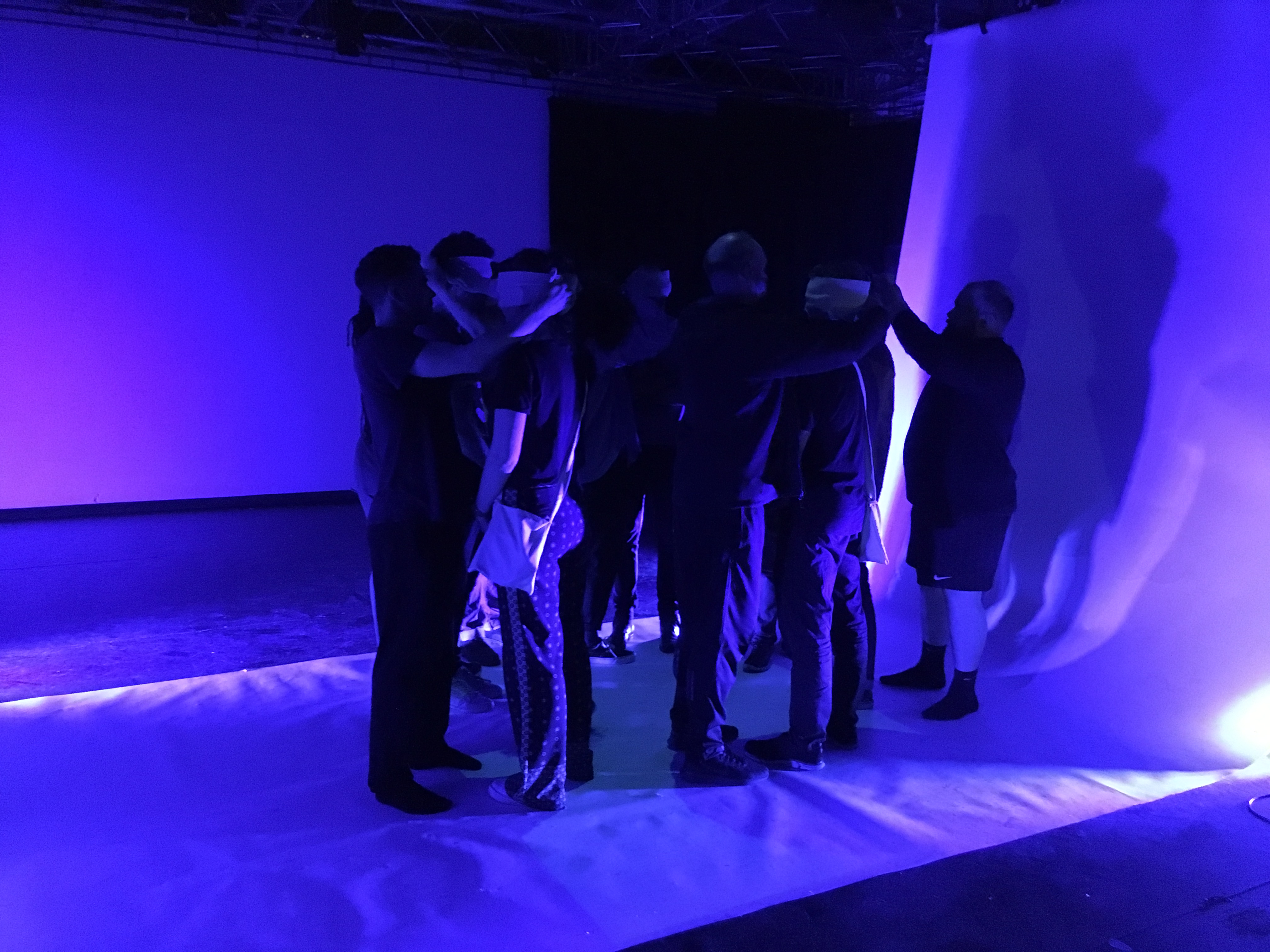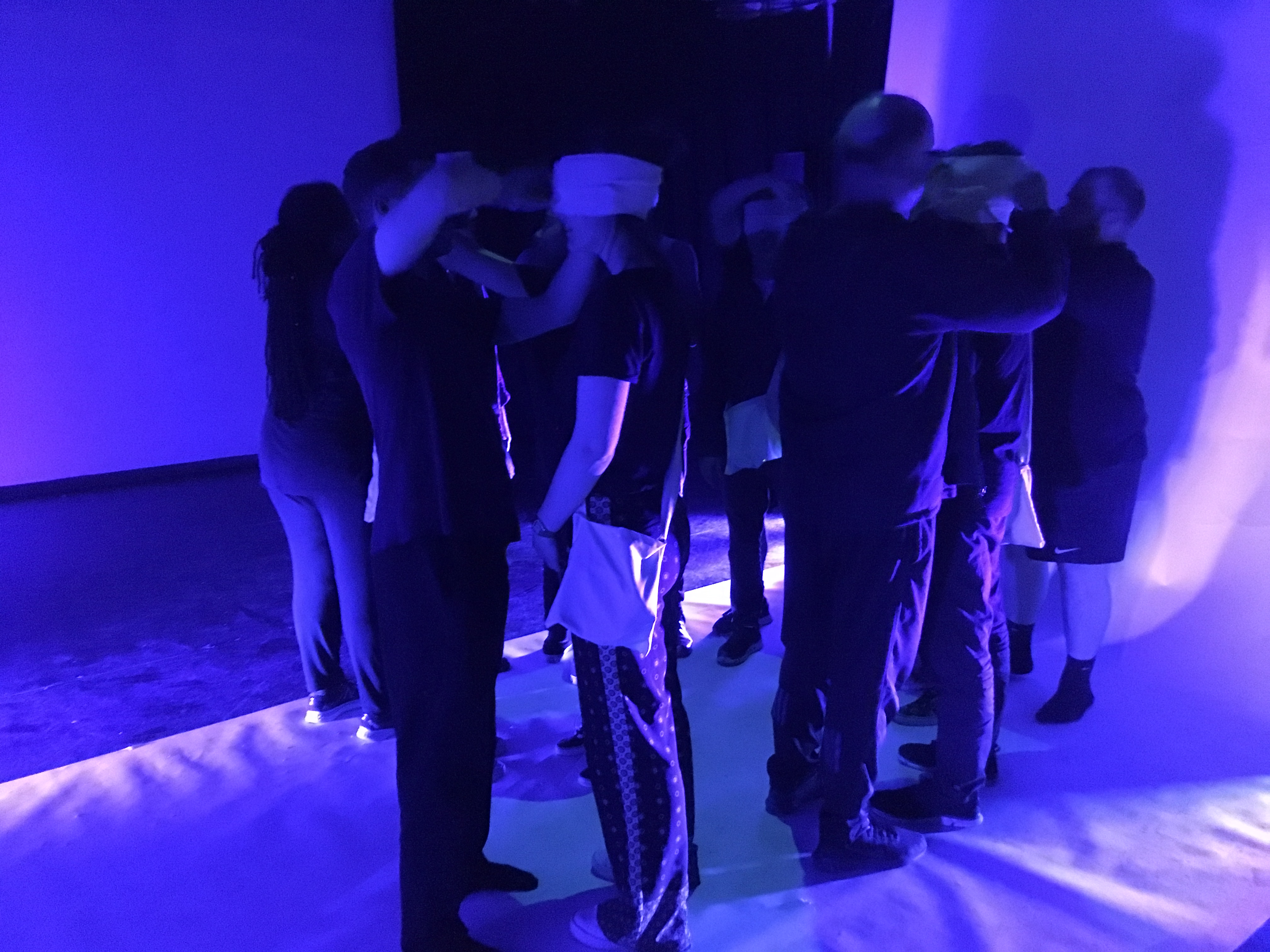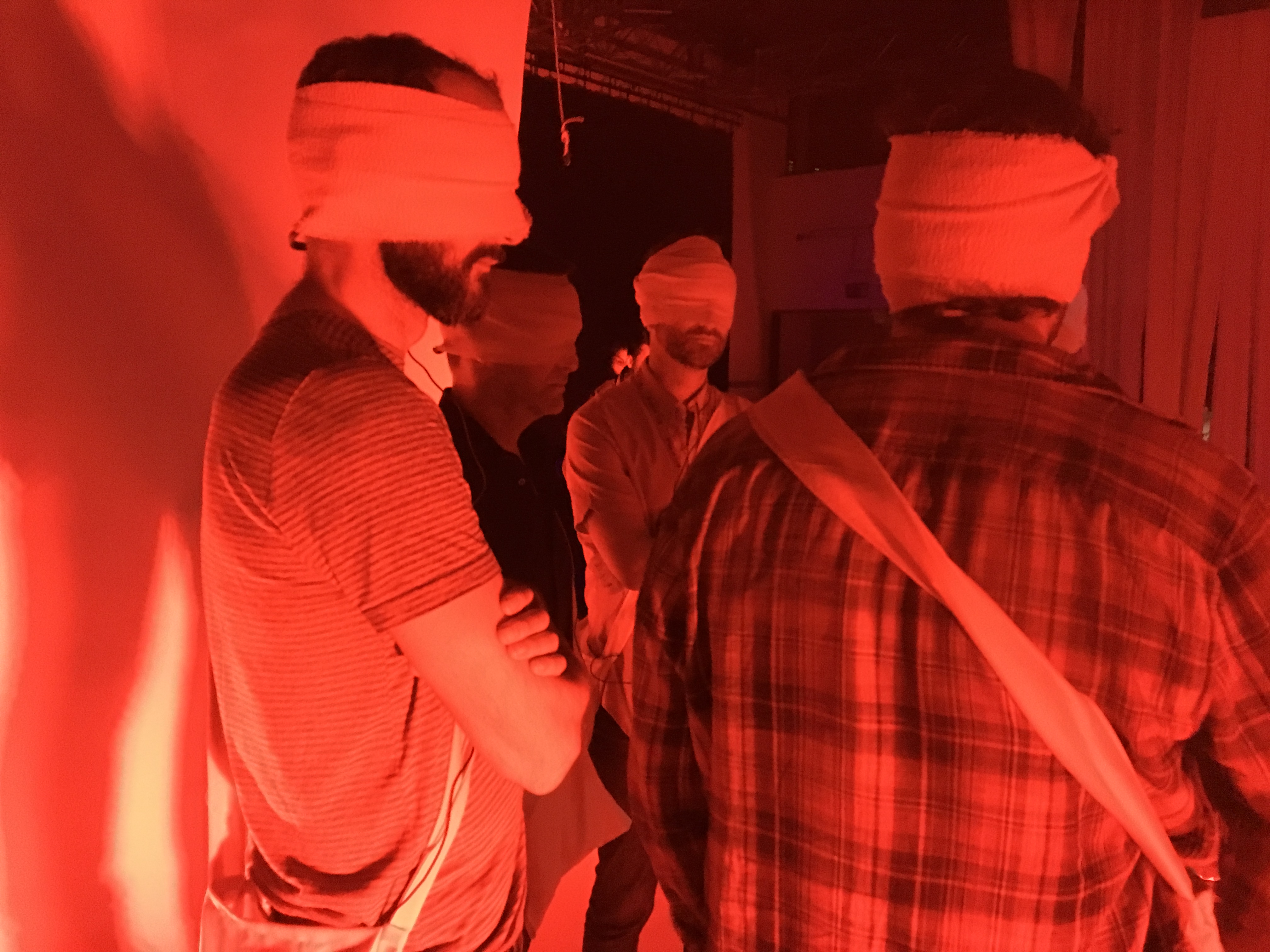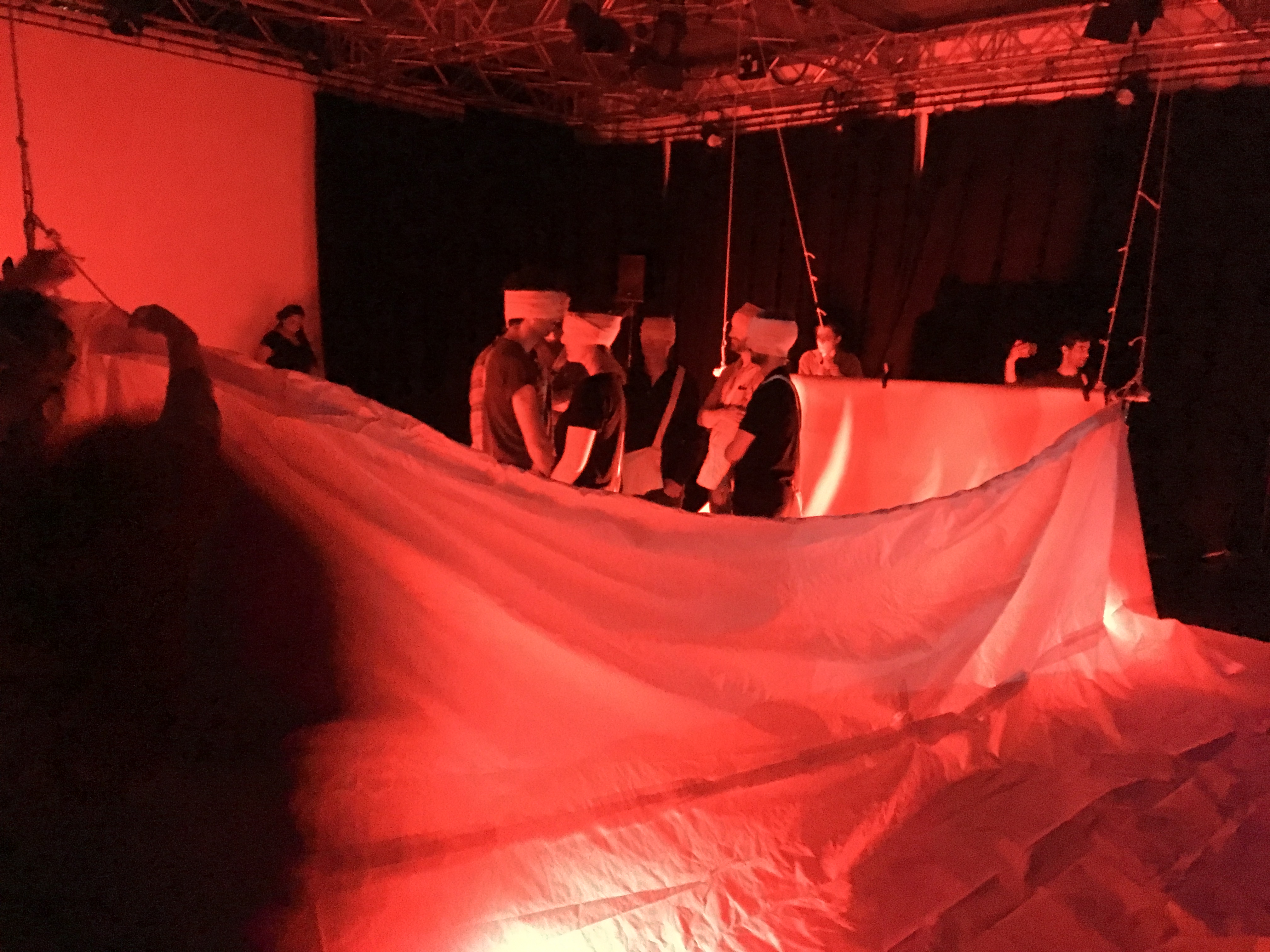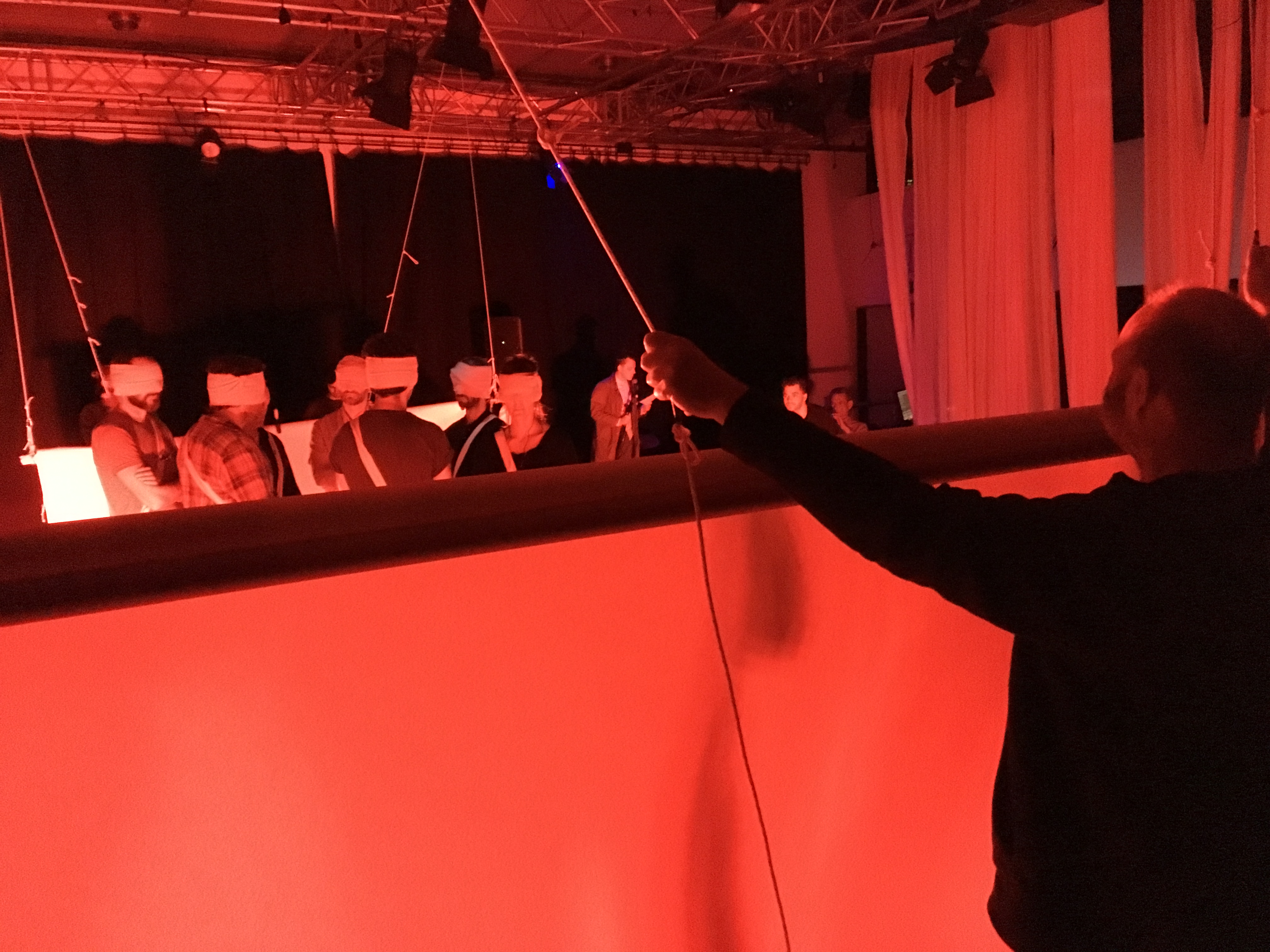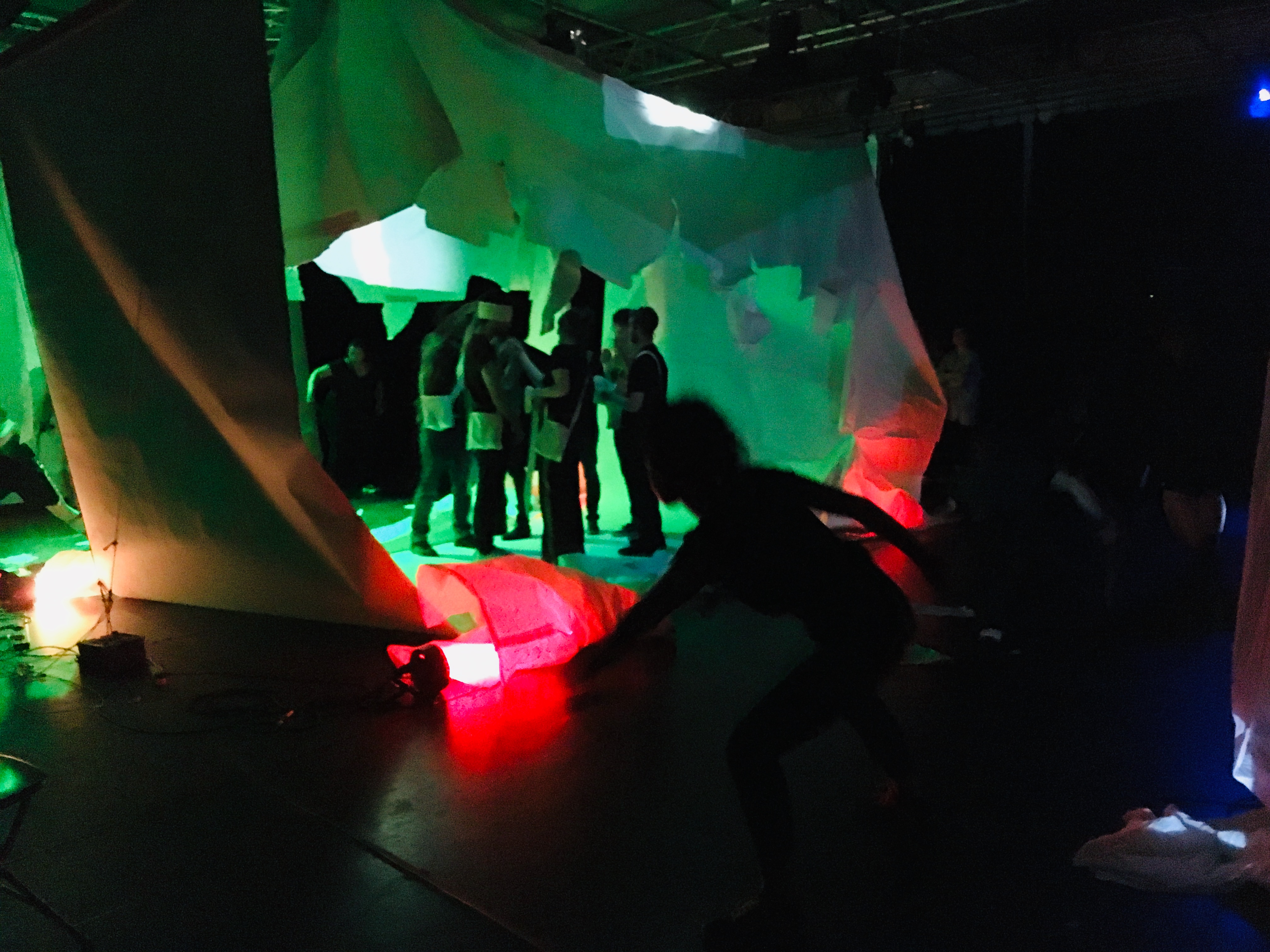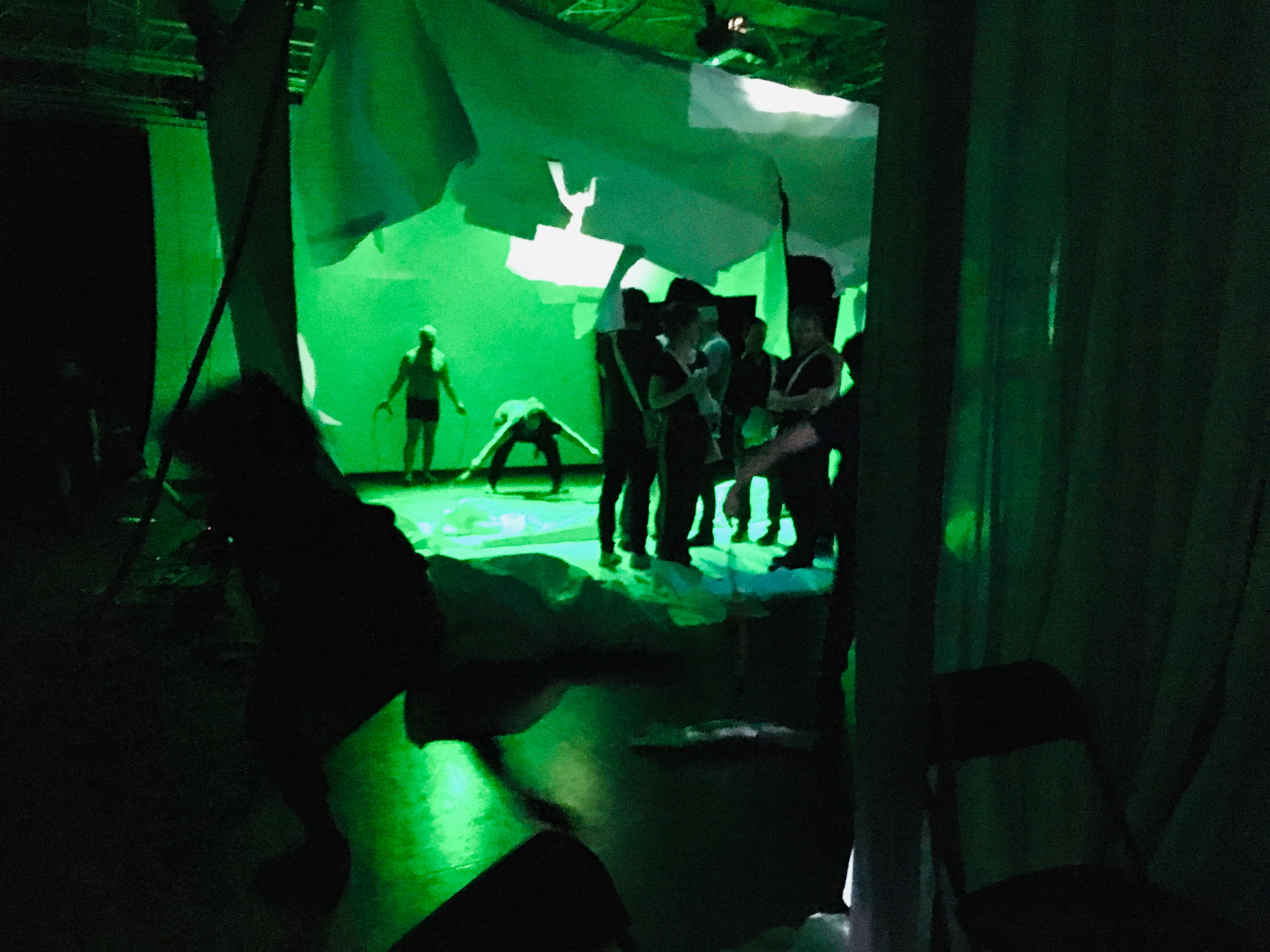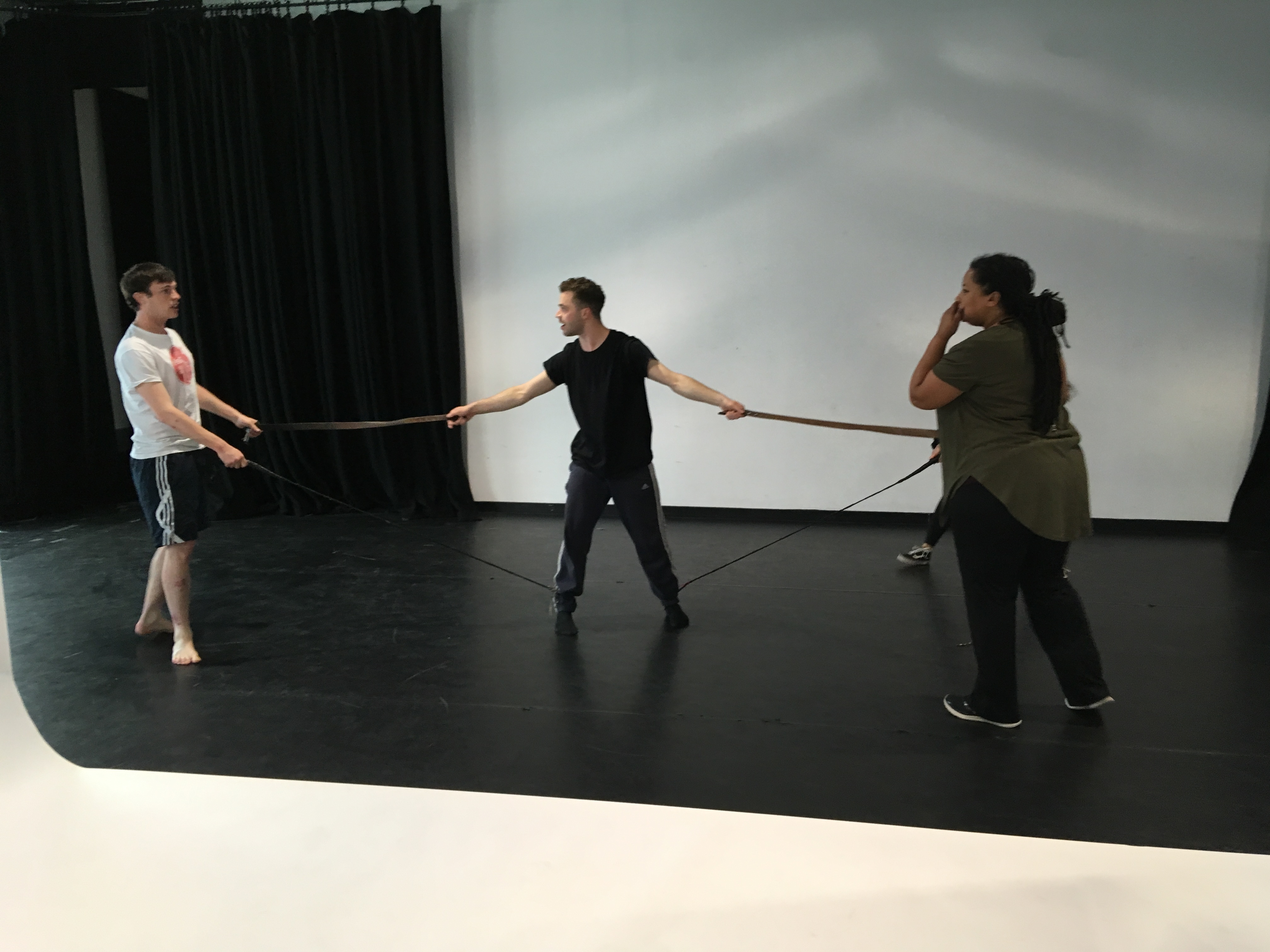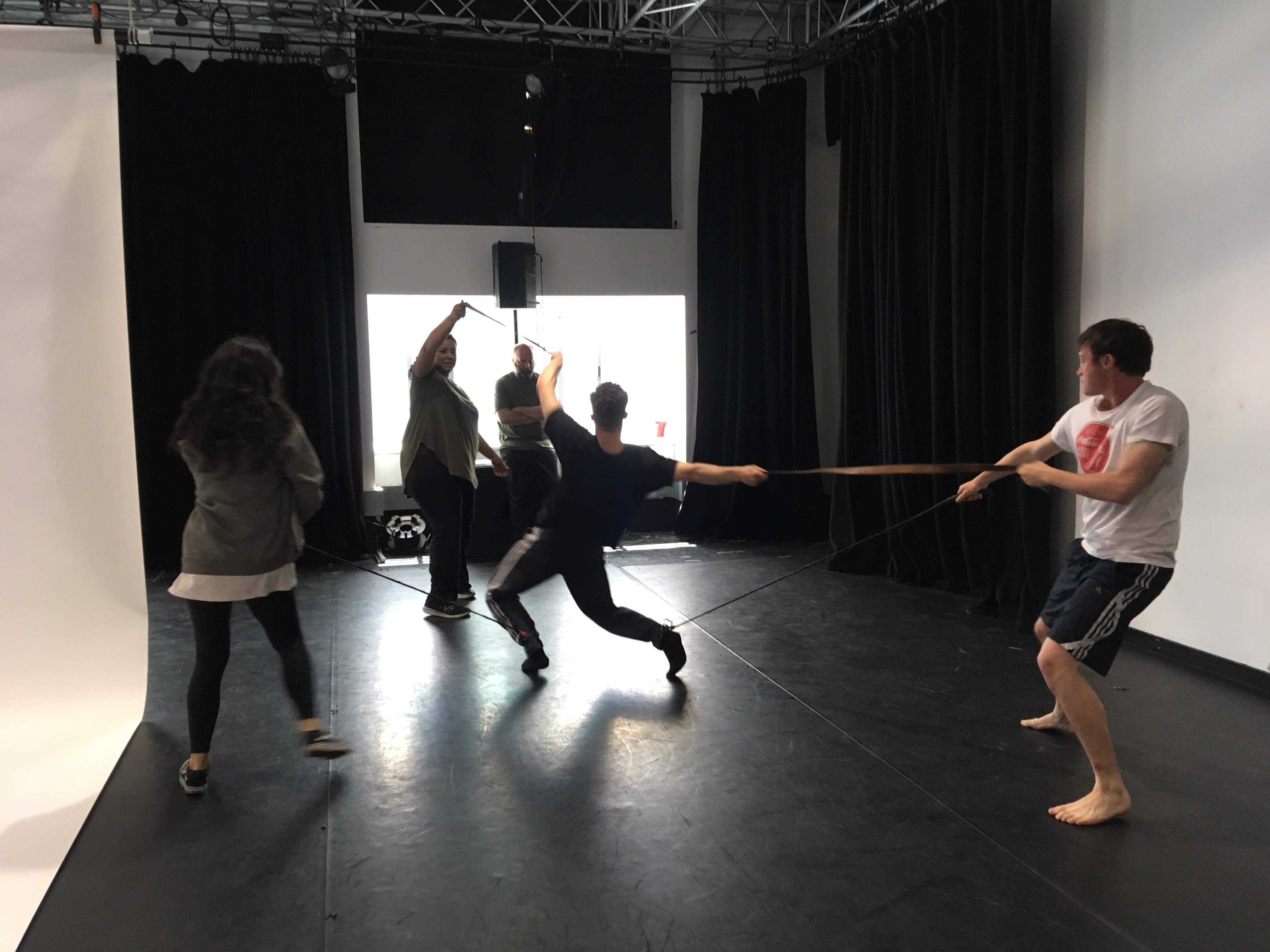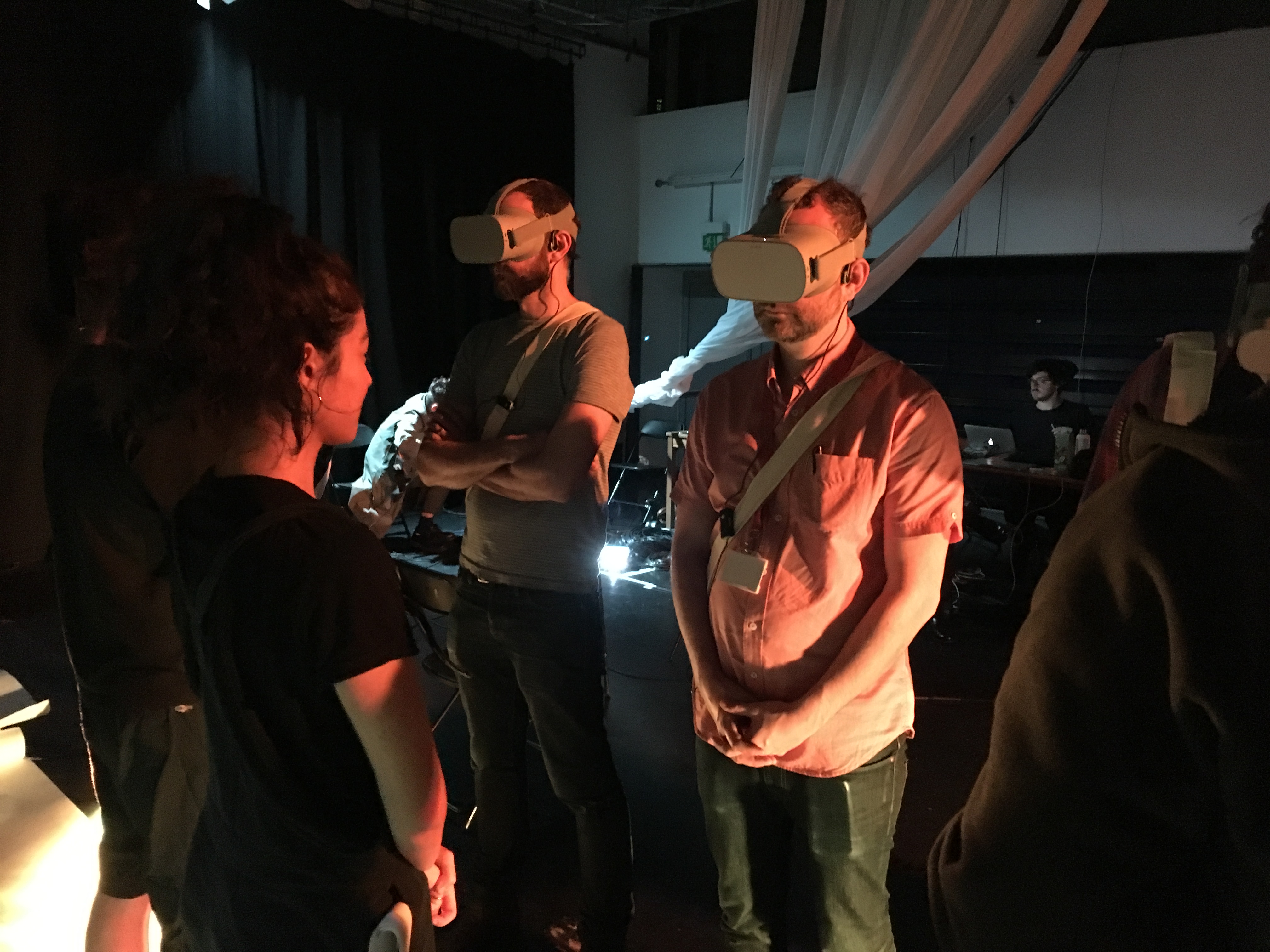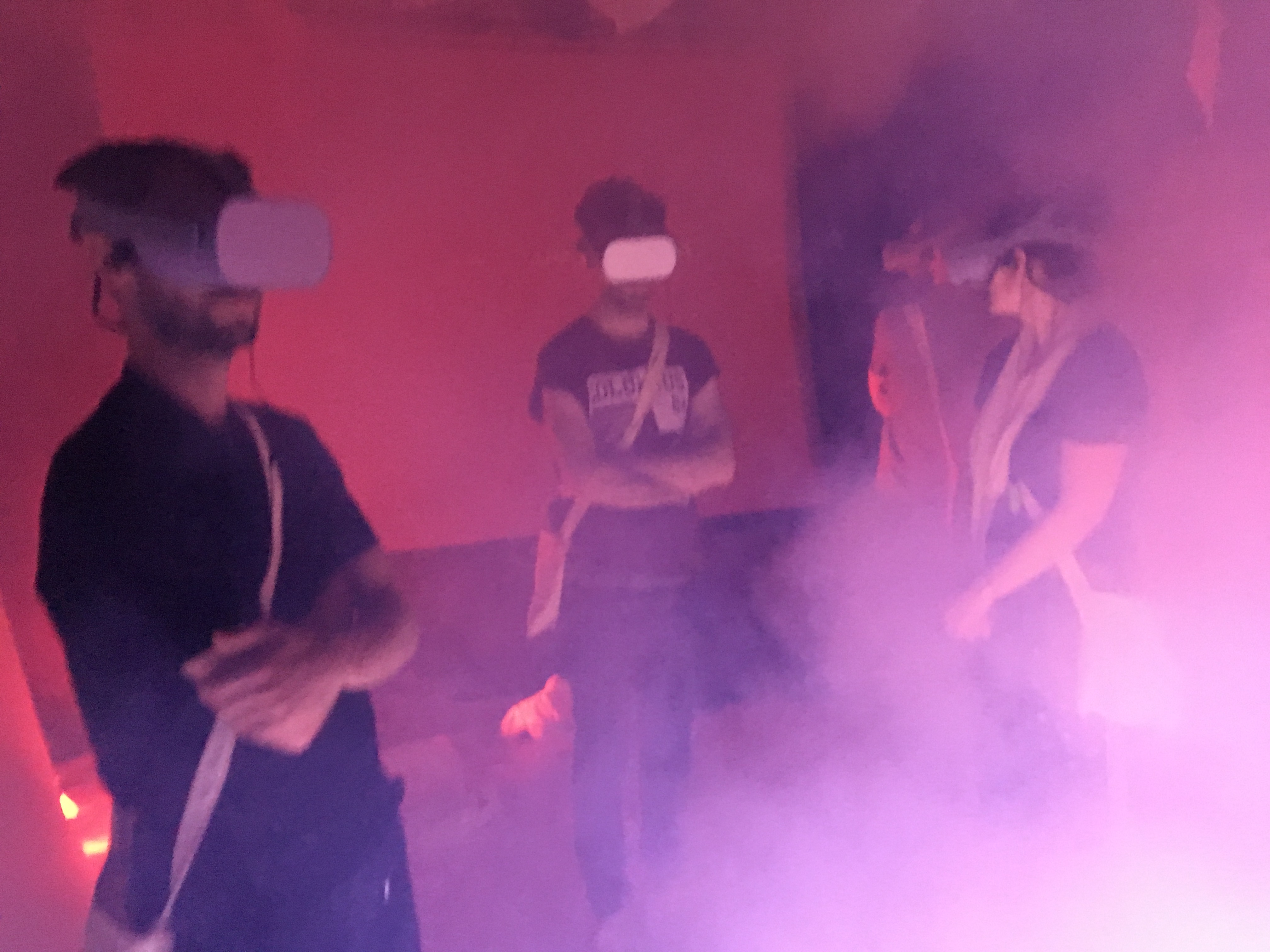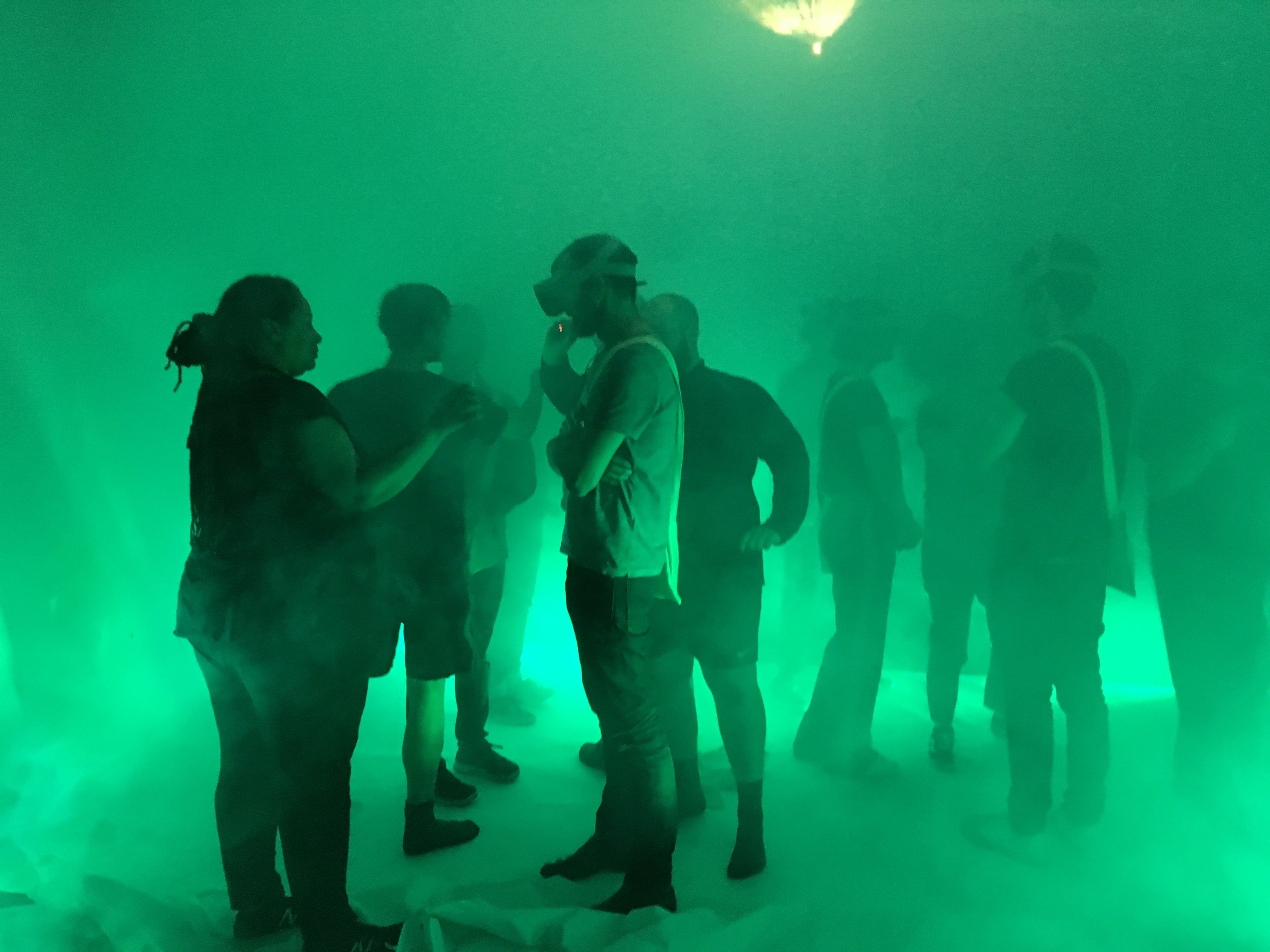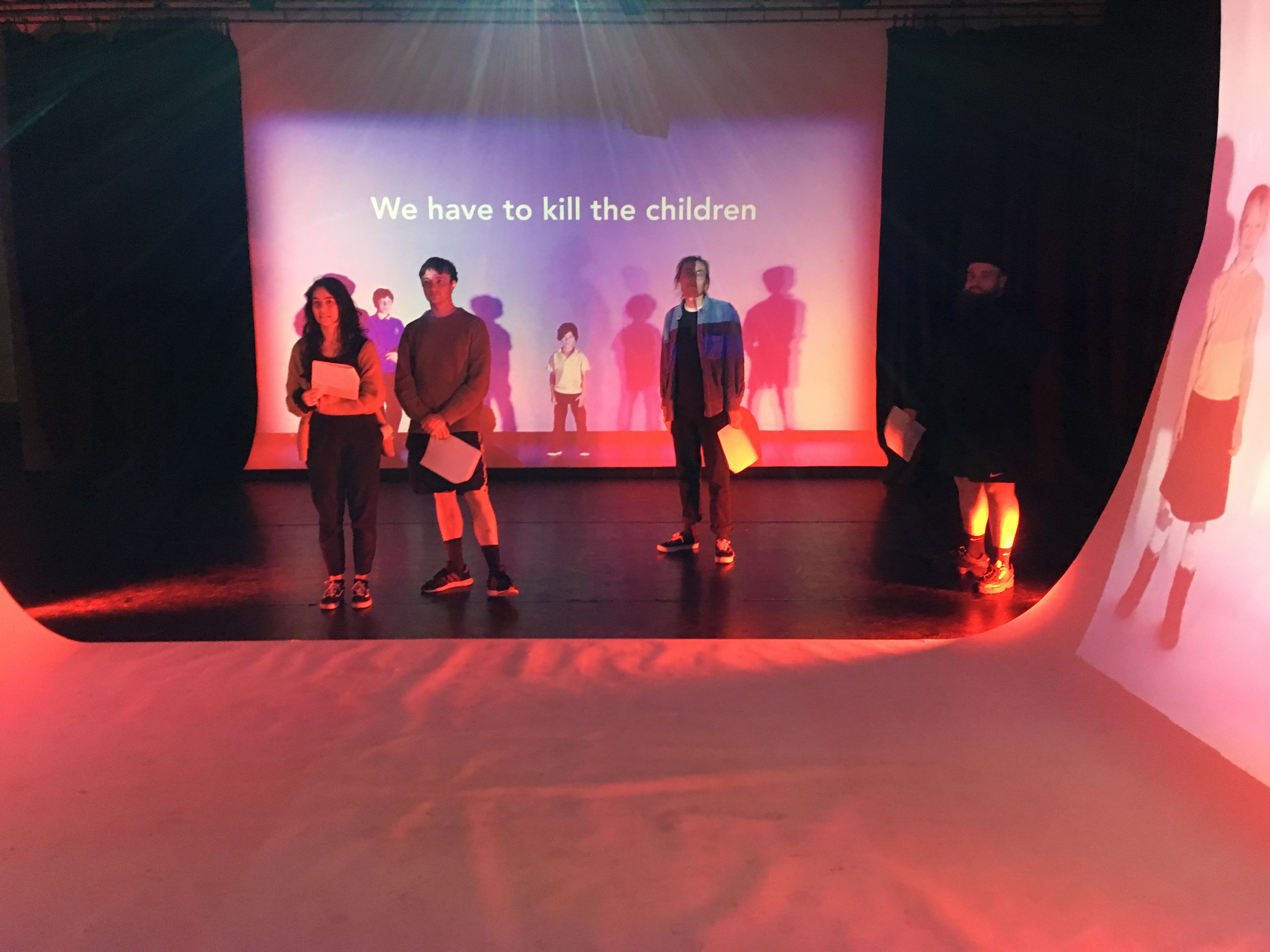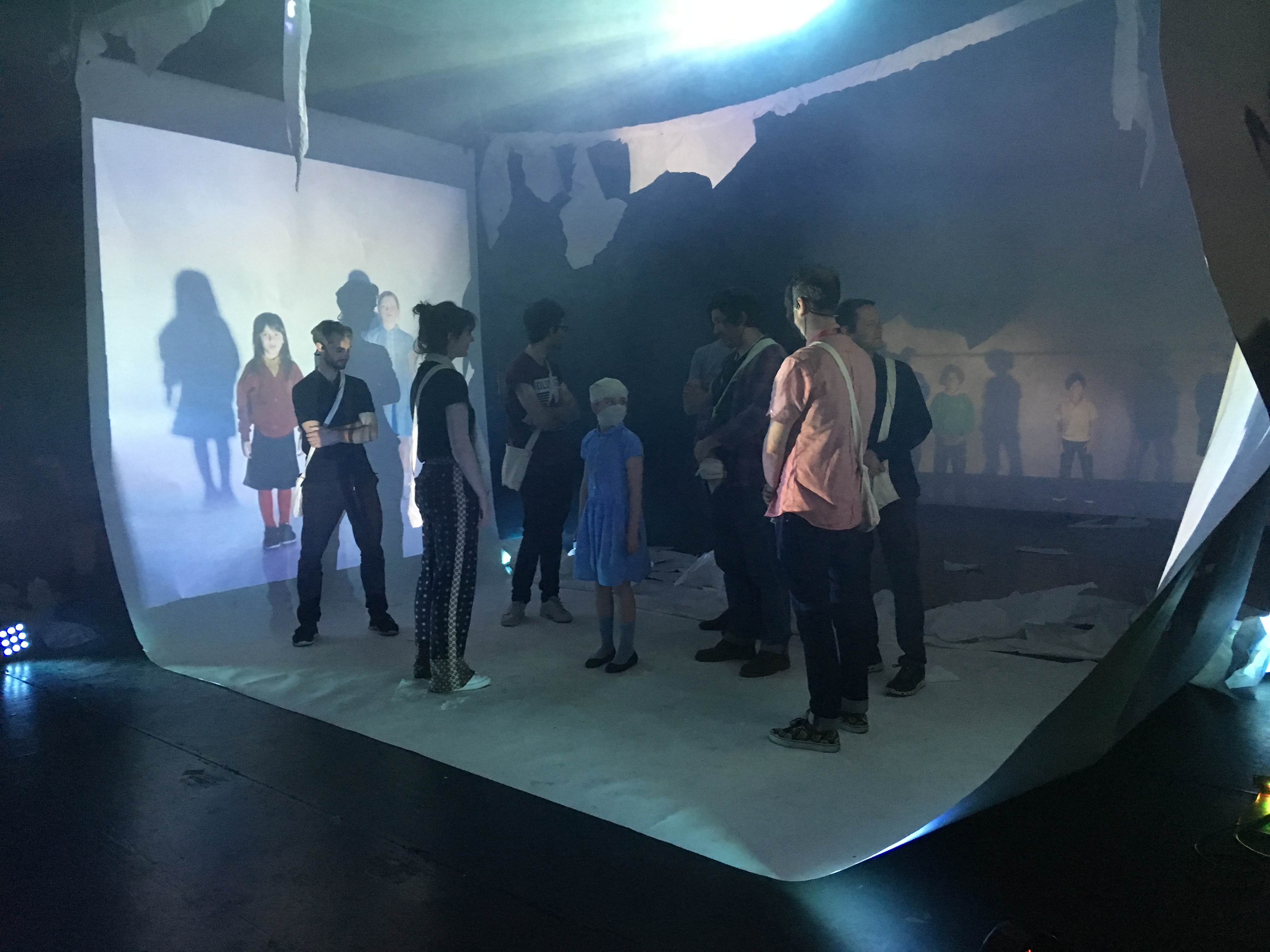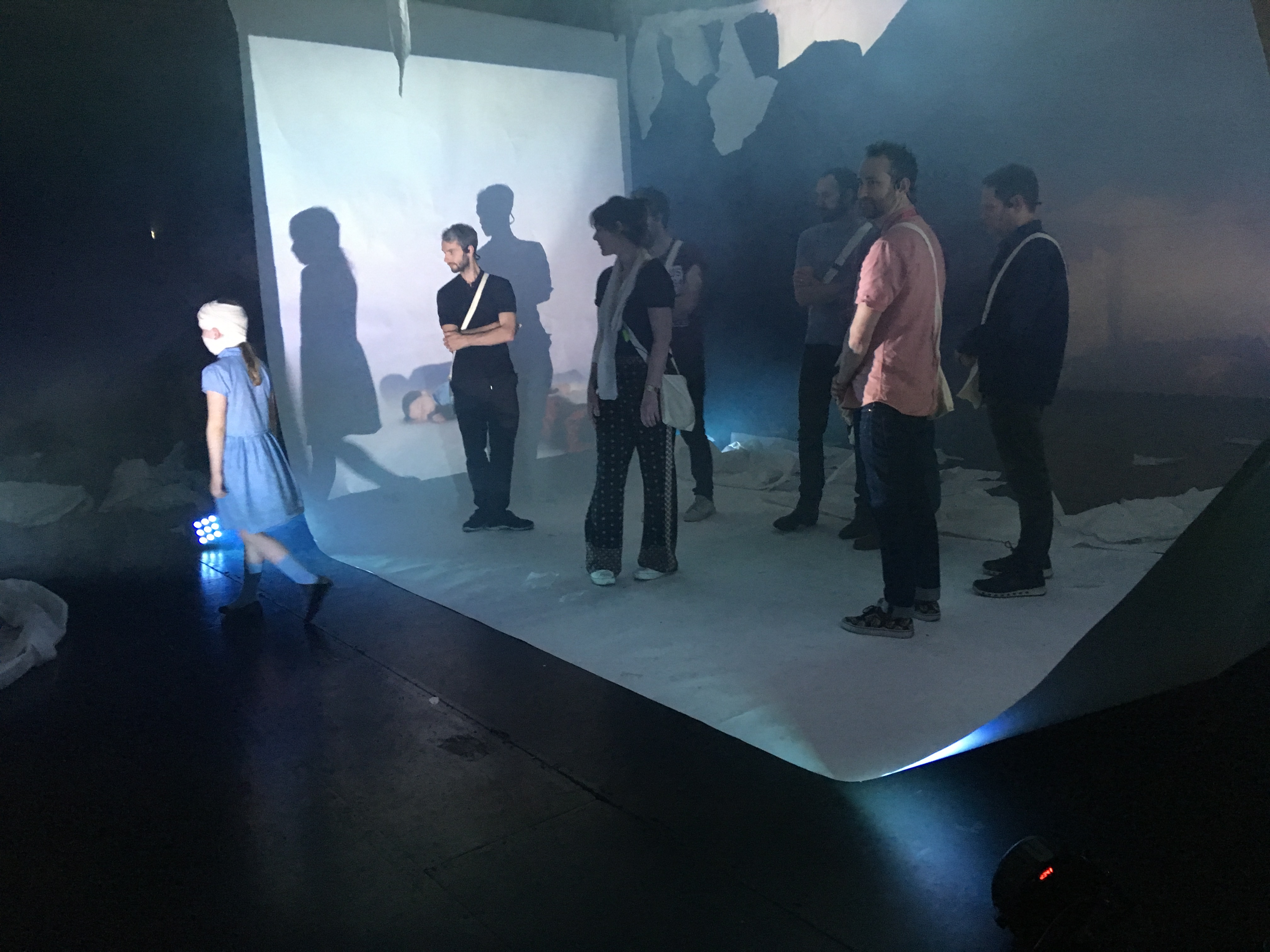 LITTLE WHITE TOWN
Research and development
@ Rich Mix

with VR City

In 2019 we began prototyping and testing a new, completely original idea combining live performance and Virtual Reality for an audience of 50. We wanted to experiment using VR in a new way - not to transport an audience to another place, but to change their perception of the space they are currently in, the people they are with and who they are. We discovered that playing between the two platforms opened up an infinity mirror of other possible dimensions.
The work is inspired by the novels British sci-fi author John Wyndham.